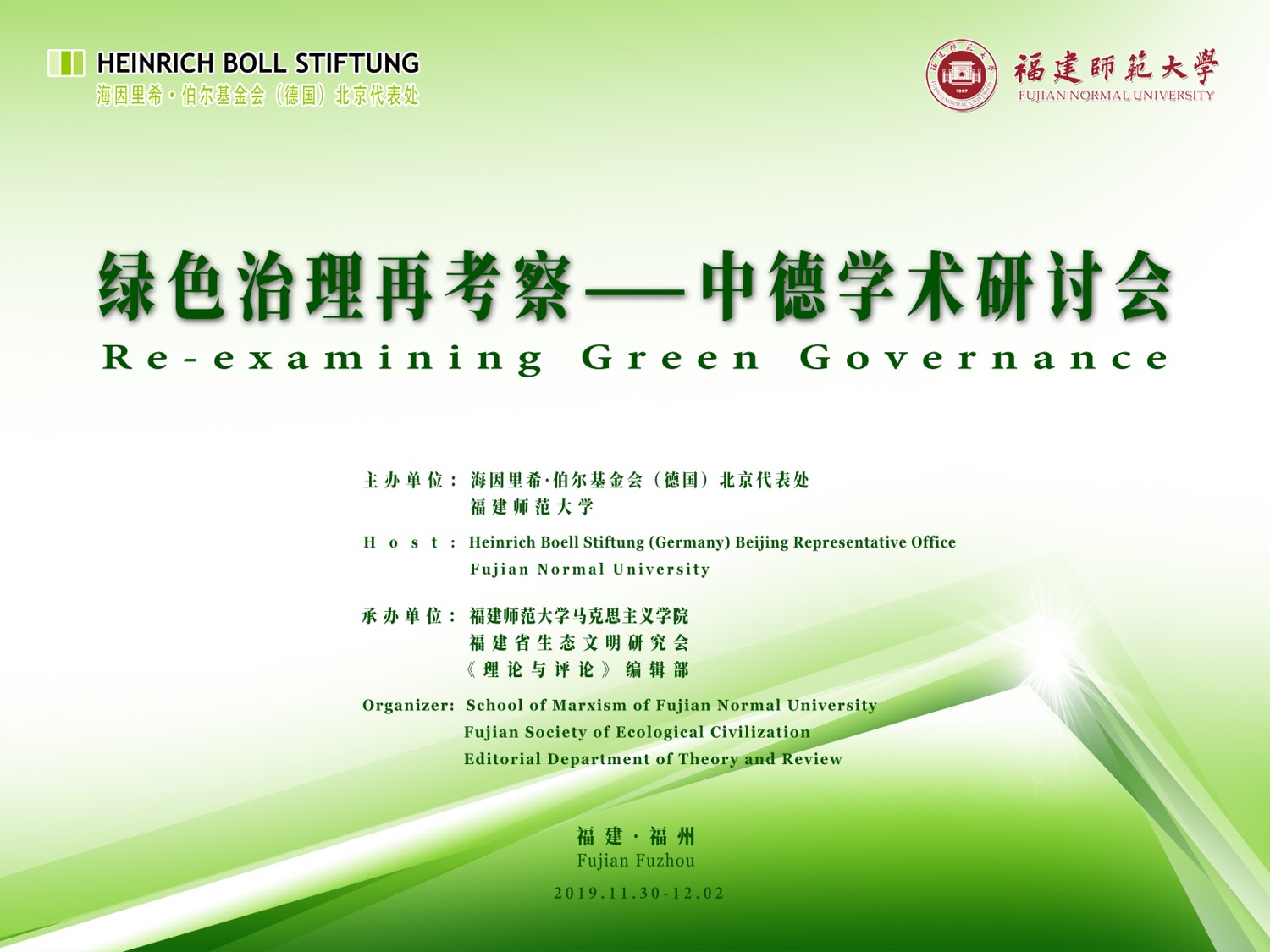 On November 30 and December 1 of 2019, Heinrich Boell Stiftung (Germany) Beijing Representative Office, in cooperation with the Fujian Normal University's School of Marxism, organized a joint seminar on Re-examining Green Growth. The conference took place in Fuzhou, Fujian Province and around 30 scholars and practitioners from China and Germany exchanged their reflections regarding ongoing debates about green growth.
The seminar started with a lively round of discussions among Chinese graduate students from Fujian Normal University and German conference participants regarding different "green" discourses in China and Germany and their various accompanying conceptualizations. This free-floating discussion provided an opportunity for German experts to gain a better understanding of young Chinese researchers' focuses and interests. Various participants remarked that this exchange also offered a valuable opportunity to reflect on how their respective research topics are being discussed in China and in Germany. 
The ensuing full day seminar (on December 1, 2019) covered several themes with expert presentations on Chinese interpretations regarding ecological civilization, local practices and trials of green governance and evolution of "green" theories in China. 
Besides the contributions from Fujian Normal University's Prof. Chen Yongsen and his colleagues, the conference also included contributions by experts from: Peking University, Renmin University of China, Zhongnan University of Economics and Law, China University of Geosciences (Wuhan), Harbin Institute of Technology, Soochow University, Shanghai Normal University, Nanjing Forestry University, East China University of Technology, Fuzhou University, Fujian Agriculture and Forestry University, Wuyishan Development and Reform and Science and Technology Bureau Ecological Office, the Fujian Green Product Promotion Association, the Sino-German Agricultural Centre and Heinrich Boell Foundation.