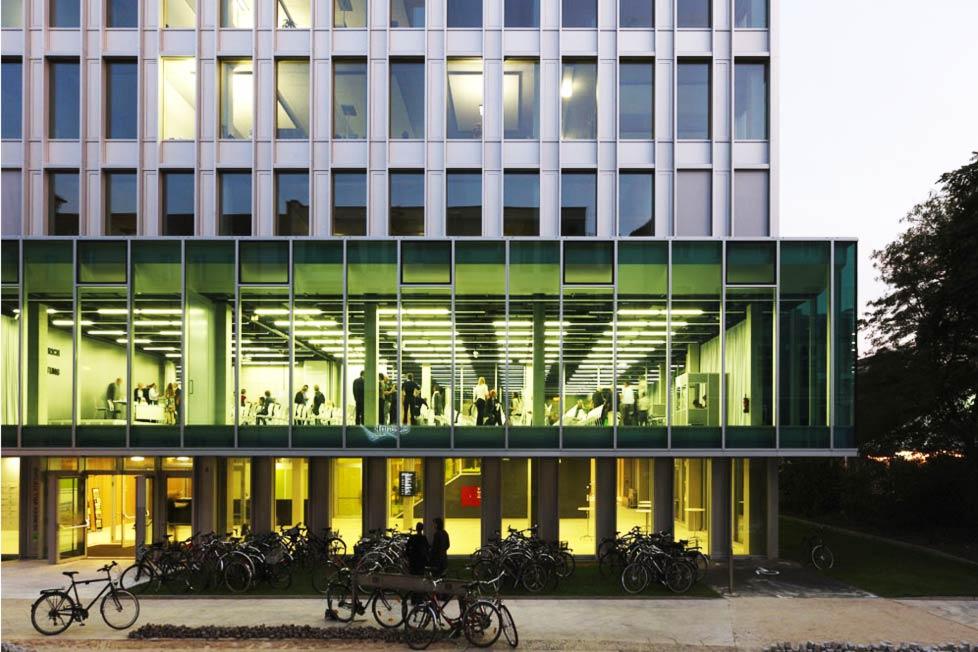 The headquarters of Heinrich-Böll-Stiftung in Berlin, Germany. Photo: Jan Bitter.
Heinrich-Böll-Stiftung China Program in Cooperation with China Association for NGO Cooperation
Heinrich-Böll-Stiftung/Heinrich Böll Foundation (hbs), named after the German writer and Nobel Prize winner Heinrich Böll, is one of six political foundations in Germany. It is associated with the German Green Party (Alliance 90/The Greens), but works independently and nurtures a spirit of intellectual openness.
The organization has its headquarters in Berlin and receives public funding from various German federal ministries to carry out civic education in Germany and projects world-wide. We maintain a global network with currently 30 international offices. We co­operate closely with 16 state-level Böll Foundations in each of Germany's federal states, and we support talented, socio-politi­cally engaged undergraduate and graduate students in Germany and abroad.
We understand ourselves as a think tank for green visions and projects that provides a platform for international dialogue on questions around globalization, international politics, ecology, climate change and sustainable development, green economy, social developments and the role of gender in society in order to promote mutual understanding between people and countries.
In China, Heinrich-Böll-Stiftung works in cooperation with the China Association for NGO Cooperation (CANGO). We jointly carry out projects to strengthen civil society development in China and internationally. We also work with governmental departments and think tanks, academic institutions and civil society organizations.
Our activities in China are focused on three main areas: Ecology and Sustainable Development, Social Developments and Gender Equality, Globalization and China's Role in Global Governance. Our aim is to provide a platform for dialogue and the exchange of knowledge and experiences in order to learn from each other, to jointly discuss about global challenges and for a better understanding between China and Germany as well as Europe.